Palm Sunday
Palm Sunday is special celebration that marks the beginning of Holy Week. We believe that Palm Sunday is an important time to reflect on the significance of Jesus' triumphal entry into Jerusalem and the start of his journey towards the cross. It's also a time to gather together as a community and give thanks for all that we have been blessed with.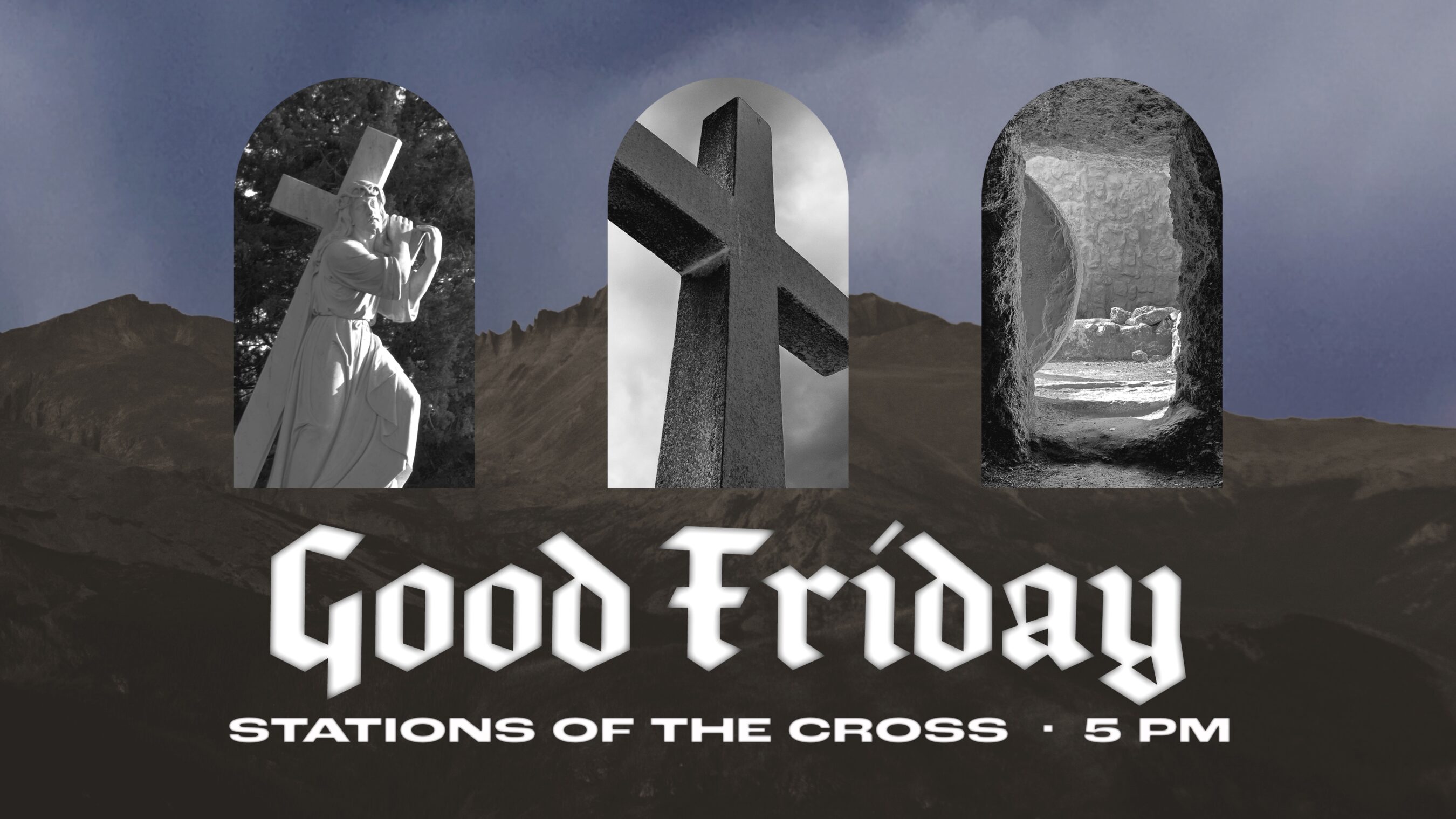 Good Friday
This solemn service will take us on a reflective journey through the stations of the cross, as we remember and honor the ultimate sacrifice made by Jesus Christ for our salvation. We believe that this service provides an opportunity for us to come together as a community, to pray and to reflect upon the significance of the events leading up to Christ's crucifixion. Please join us as we take this journey of remembrance, and allow ourselves to be moved by the power of the story of Jesus' sacrifice.
Easter Sunrise Service
Join us on April 9th at 6:15 AM, as we celebrate Easter Sunrise on our church campus. Witness the powerful symbolism of the black cloth from Good Friday being replaced with the white cloth, symbolizing the resurrection of Christ. Experience a time of worship and a brief message, followed by a breakfast that everyone is welcome to enjoy.
Easter Service
Let's celebrate resurrection of Jesus Christ! You can expect a time of joyful worship, inspirational messages, and fellowship with other believers. We encourage you to bring your family and friends along to experience the joy and hope of Easter. Whether you're a long-time member of our congregation or a first-time visitor, we welcome you to come and worship with us.